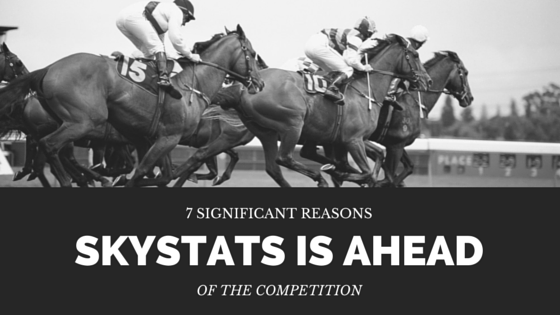 Businesses love WordPress. SkyStats is a WordPress plugin. There's a reason why SkyStats is the best!
If you've done your research, you've probably seen that there are at least 50 other business dashboard options out there for viewing your website's stats. There are 3rd party tools that let you login on their site every time you want to see a breakdown of your business' online performance and there are companies that will take time and money to design and add a dashboard to your existing site. These options require you to spend money and/or jump through hoops, just to pull all your business data together into a single view.
Rather than use yet another third party tool or pay for a web designer to create one from scratch, wouldn't you prefer a business dashboard that is already fully designed, ready-to-use, and can be added to your site with a click?
Until SkyStats' WordPress dashboard, that wasn't even an option.
(more…)