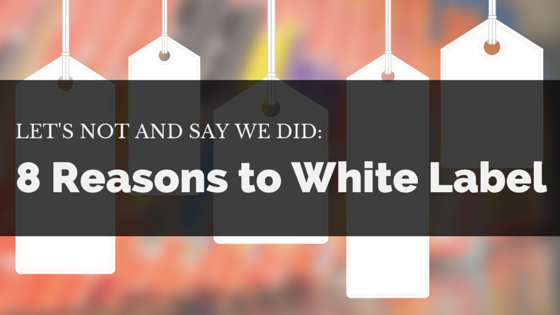 If you're paying for the white label privilege, slapping your brand's name on a product that someone else developed is completely acceptable…and advantageous for many reasons!
What is a white label?
A white label legally permits you to place your brand name on a product or service that someone else produced, typically for a nominal fee.
White labeling allows you to offer products and services without having to spend the time and money on designing and developing them yourself. White labeling is used extensively throughout most industries, from food service (Costco's Kirkland and Kroger's Value brand are white labeled) to business marketing (web performance reports are typically provided by a third-party tool, and white labeled before emailing to a client).
What are the benefits to white labeling?
Maybe you're not convinced that white labeling is cost-effective. Maybe having your brand name on a third-party tool isn't that essential. Well, we know white labeling (SkyStats has a white label option!) and we've compiled 8 reasons that explain why white labeling can be very useful.
(more…)