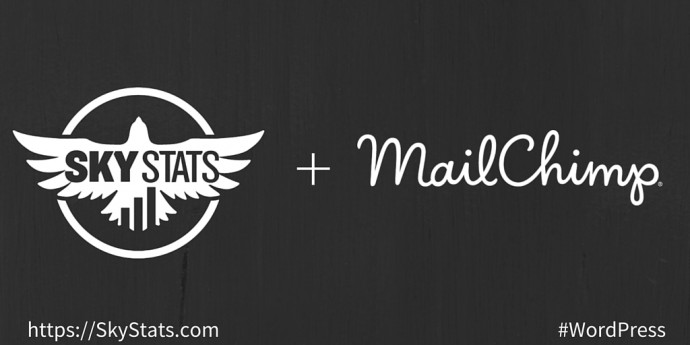 We've been keeping pretty busy the last few weeks! Want to know why? We've been working on the latest SkyStats dashboard integration and…
The MailChimp integration for SkyStats is now live!
Why MailChimp?
The consistently high ROI of email marketing helps it carry on as one of the most popular digital marketing methods for businesses. MailChimp is one of the leading email marketing tools and is used by millions of individuals and companies for launching and tracking email campaigns. Packaging all the essential MailChimp data into a powerful email marketing integration for SkyStats was the obvious choice for our latest project and we're very excited with the result!
What You Get With the SkyStats' MailChimp Integration
Our MailChimp email marketing campaign dashboard provides the following features:
The ability to sync your MailChimp campaign data with just one click.
Allows you to easily plot Opens and Clicks for a specific date range.
Provides a visual overview widget that includes key email marketing campaign statistics from MailChimp:

Total Opens
Total Clicks
Number of Subscribers
Number of Unsubscribers
The detailed view for the MailChimp dashboard integration includes additional stats like:
Overall Open Rate
Overall Click Rate
Industry Average Open Rate
Number of Bounced Email Addresses
Key Statistics for the Top Newsletter Campaigns
Key Statistics for the Top Email Lists
Start Using the MailChimp Dashboard Integration Now!
Email marketing can deliver significant results for your business and we know you'll value viewing email campaign data directly from your website with the MailChimp integration. We are looking forward to hearing your feedback as you try the MailChimp integration out on your site's SkyStats dashboard!